A few days after Puerto Rico 70.3, I was starting to recover well, and was feeling really good about racing the upcoming 70.3 Texas. My legs and energy system were feeling great, and I had positive thoughts on my mind. The Thursday after Puerto Rico, I headed out the door for a run, thinking about how great it will be to be running in Texas. A mile down the road, I headed into the forest trails, and the legs were feeling great. But then, only 20 yards into a completely flat trail, I went to look at my watch and rolled my ankle HARD! Down I went like a sack of potatoes, useless to the world as I grabbed at my ankle, searing pain shooting up my leg.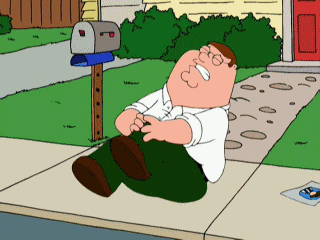 After a quick assessment, nothing was sticking out in any odd direction so I decided to try and stand up. My ankle was numb at this point, so I gamely hobbled home, utterly pissed at myself for such an amateur maneuver (I'm quite used to running on technical trails, so you can probably imagine my dismay!) Luckily for me, nobody was around to see my embarrassment, so I guess that's one check mark in the win column. The ankle was rough for a few days, making running impossible, cycling painful, and swimming a rather uncomfortable affair. But a few days before Texas 70.3 (about a week later,) I was able to run without too much discomfort (thank you ibuprofen!) As frustrating as the injury was, it was improving quick enough that I knew I'd at least be able to start the race and make it to the run.
I was lucky enough to find a great homestay in Galveston, Texas, for the duration of the race. I also had the good fortune to be staying with another Canadian Pro, Antoine Jolicoeur Desroches, whom I haven't had the pleasure of much interaction with yet, so it was a blast to hang out with another fun Canadian. He has some great camera skills, and put together a fun little video of my bike and I in Galveston.
The lead up to race day went off without much issue, aside from a bit of an unhappy stomach, which I'm still not really sure what to blame on. I was feeling quite rested and the legs were loose, which is always a great sign! The weather had us on high alert with a tornado warning for race day, which could prove to make the bike a bit interesting. The bike mostly rides right along the open ocean, so there are zero buffers between the riders and the elements. I love a challenge, so I was pretty stoked to hear we'd be having some fun out there.
Race morning I felt great. I ate my usual breakfast of banana-maple oatmeal (GO Canada!) and two scoops of F2C Nutrition Rehab 3:1 mixed with water, and then rolled over to transition to rack my bike and prepare for the race. The winds were already super high, but the weather was dry and the water wasn't too intense for us. We jumped off a big pier for swim warm-up (non-wetsuit for the pros,) and my arms were turning over well immediately. I had a good feeling about the day.
SWIM
We lined up to tread water between the start line buoys, and there were over 40 pro men on the start line, which is probably my biggest start line to date. As the gun went off, it was pandemonium and chaos immediately. The narrow start chute had us almost 5 deep in places, and it was more intense than I had expected. Within the first 100m, I had someone body-surfing on top of me, keeping me under the water. With the thoughts of "oh well now, this right here might be the end of me," I decided I needed to get out of this sh*t storm and move up. I proceeded to do some body surfing of my own until I made it to the outside, and put in an effort to get near the front of the pack. I slide on in behind the front swimmers, and cruised next to Matt Russell, finally getting into a smooth rhythm. With a few hundred meters to go I made a push to get closer to the front, as the finish chute was narrow and with the huge pack we had, I knew it would be more aggressive than high school girls rushing the front doors of a Justin Bieber concert. As we came out of the water I was delighted to hear we were only about 2:30 down from the front pack, which meant I had just had my best swim ever. I usually don't swim well in non-wetsuit swims, so I was stoked that we were within striking distance of the front of the race!!
BIKE
I was even more stoked to see that I was with Cody Beals and Matt Russell heading onto the bike. I know those guys have more watts to throw down than there are Tim Horton's in Canada, so I was hopeful we would be able to put a dent in the front pack's lead. Even better was to see my buddy Stephen Kilshaw, because having ridden with him and Russell in Puerto Rico only 2 weeks prior I knew we stood a good chance to ride well together. After the pace was JACKED up in the opening miles, I heard a loud **CRACK** while going over a large speed hump. I looked down, confused as to what had happened, when I discovered my saddle had broken and was now slanted/hanging down on one side.
Triathlon is a constant game of overcoming and troubleshooting obstacles and challenges that continually present themselves throughout the race. As I looked down, now only 5k into a 90k ride, I realized that there was nothing at all I could do but take a huge dose of HTFU and just keep riding.
This made the ride rather uncomfortable for a few reasons, the main two being my position was changed and I was riding on an odd part of the saddle not designed for sitting on. And no, as much as the guys at work like to allude to, there WAS in fact still a saddle on the bike and I DIDN'T ride with only a seat post.
Just to clarify.
By the halfway turnaround point I was starting to fall off the pace of the group, as the legs were starting to get really beat up from my newfound riding position. By ¾ into the ride I was really feeling the hurt in the legs, as the 50km/hr+ (35mph+) crosswinds on the way out had now turned into cross-headwinds. There were muscles aching in my legs that I didn't even know I had, but I had to keep the death-march going. Rolling in to T2 after riding 2:05 for 90k, I was relieved to be finished the brutal ride. The new Dimond Brilliant that I'm riding was fantastic in the crosswinds, as there is no material in the middle of the bike to be smashed around by wind, keeping my list of things to deal with on the bike at a minimum.
RUN
Heading out on the run, I was just super jazzed to be off the bike! I slowly worked up to my buddy Jonathan Shearon, and we ran together for the first 5-6km, holding 8th and 9th position. All of a sudden, the wheels started falling off, and I started to slow down. My energy was great, but the legs were starting to ache like mad and I couldn't coax them to move any faster! As I was slowly getting passed throughout the second of 3 laps, I was beginning to sink into a bad mental space. As I came into the final km's of the 2nd lap, about to be passed by Big Sexy, something in my brain kicked me hard in the ass and told me to stop being a mopey fool and HTFU. I had been coming up with excuses for the last 5k about why my race was going bad and why I was slowing down and blah blah waah waah boohoo whatever. I thought about how Jeff Symonds just gets super ugly when he's on the run course, and seems to run like the Dickens. With about 8km to go, I just picked up the pace and started to get a little ugly, then started to get REALLY ugly. With a few KM to go, I was so ugly that even my amazing Tom Selleck moustache wouldn't get me on the cover of GQ.
By 19km I was mentally somewhere between Mars and Venus, barely keeping it together. As I came down the finish chute I was so relieved to see that finish line. As I crossed the line and came to a halt, my legs immediately seized up, and I folded like a cheap lawn chair, grateful that they had a carpet to land on. It wasn't a great finish, or even a great performance, but I was proud that I sucked it up and got the job done.
After a post-race analysis, I realized that the last 8kms were the fastest of my race. Every race has a point where things are hurting bad and it sucks and you'd rather be that guy on the side of the course cheering with a cold beer in your hand, but that's when you need to really dig deep inside to find the 'grind' and keep going.
I am so lucky that I have the opportunity to race in this amazing sport, and I'm beyond stoked every time I get to toe a start line. I couldn't do it without the tremendous support from my sponsors and support network. I have a 3-week gap between Texas 70.3 and Peru 70.3, after which I will be home for a while to prepare for the birth of our first child some time in late May/early June (it's a boy!) I'm pumped for this new adventure in my life, but first there's business to take care of in Peru! My bike is back in action and I'm feeling ready to race. One week to go!!!
Happy training and racing, stay safe out there!
Nathan